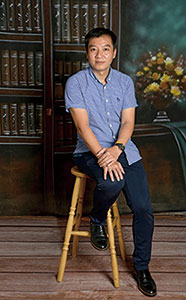 ☆DANIEL LIAU WEE SENG 廖伟成- Profile- ☆
ART PENINSULAR ENTERPRISE CHAIRMAN
CHINA HIGHEST RECOGNITION PUBLISHER DA HONG PAO OIL PAINTER
USA NASDAQ BILLBOARD RECOGNITION HONOR OF BROADCAST EXHIBITION ARTIST
2019SPIEF HONOR OF SPECIAL CONTRIBUTION AWARD ARTIST
2015 receive the honor of the malaysia-china friendship contribution award by the wife of the prime minister of malaysia.
2016 invited by the sultan of selangor, malaysia into the palace for cultural exchange and in the same year, i was also invited by the department of fine arts, tsinghua university, china for cultural exchange.
2017 solo exhibition at Russia science and cultural centre and receive the honor recognition of high level oil painting
2018 exhibition in the museum of chinese history for celebration of 40th anniversary of china reform and opening up.
2018 combination six artist exhibition at beijing international art center china
2018 2019 SELECTED exhibition at 12th and 13th MALAYSIA art expo
2018 painting sellected exhibition in paris FRANCE
2018 PAINTING were sellected for collection stamp published by china post to four countries, china, the united states, netherlands and france.
2018 painting sellected for collection stamp item celebration of 54th anniversary relationship of china and france.
2019( spief )-invited for china-russia international economic forum 70th anniversary of the establishment of diplomatic relations between china and russia art festival exhibition and RECEIVE the honor of special contribution awards
2019 invited for participate 24th anniversary GUANGZHOU art expo
EXHIBITION
2020February INVITED exhibition in FRANCE paris GRAND PALACE MUSEUM
THE DANIEL LIAU'S CATALOG BOOK HAS ALREADY BEEN RELEASED.
Please send to Email.
E-mail deny_million☆yahoo.com (Please change ☆ to @)
PHILOSOPHY THROUGH ARTS BOOK is currently planned.
Please contact for Detail. (Individuals, Corporations)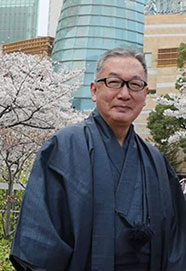 ☆Katsuhiko NISHIMURA – Profile- ☆
1986 – 2014 Canon Inc.
Development of Laser Printer with OEM Partner
R&D Development, Interectual Development
Presided over SMAKEN Laboratory
2011 Received the incentive award of the Director-General of the Patent Office for inventions in the Kanto region in 2011 ( 5 persons)
2013 Received the Minister of Education, Culture, Sports, Science and Technology Prize at the 2013 National Commendation for Invention ( 5 persons)
2014 Established CrossMINDS Co., Ltd.
Member of the 5th Committee of the Imaging Society of Japan (Proxy Chief)
Member of Tokyo Chamber of Commerce
Member of Japan Greece Society
2017 Minato Ward 2017 New Product and New Technology Grant (Laxerop Technology)
2018 Introduced "Laxerop Byoubu -Folding Screen-"
2019 Introduced "Laxerop Glass Printing Technology"
Location ;
Albergo Nogizaka 8-12-8-109 Akasaka, Minato-ku, Tokyo 107-0052 Japan
Phone +81 3-6804-1726
Fax +81 3-6804-1736
e-mail info☆crossminds.co.jp(Please change ☆ to @)
Advisor / Chief Designer Shigeru MIZUHARA
Audit & Supervisory Board Member Taku KIKUCHI Office
Established 2014.7.8
Capital 10 million yen
Laxerop Glass is No.1 WIDE GAMUT & LUXURY Glass Printing Technology in THE World Wide.
Several kind of FULL COLOR Laxerop Glass has already been released by CrossMINDS Co., Ltd.
ORIGINAL "PHILOSOPHY LAXEROP GLASS" will be Ready to Buy , SOON !
Please contact for Detail (Individuals, Coporations)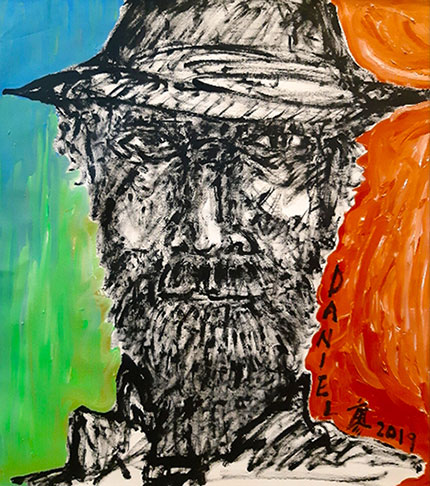 TITLE: Style taste 凩格味道 人生の味 LE GOUT DE STYLE
SIZE: 80cm x 76cm
PAINTER WORK: 2019
PHILOSOPHY;
If you understand my taste for style,
That way you can see how much transformation and trials I have experienced.
Feel today,The world is not fast forward,
It takes time and experience to get results,
Hope you feel something,
Take things slowly
Until you succeed.
如果祢党得我的凩格有味道,
那你 知道我已经历了多少的沧桑和磨炼,
オ会有今天的感觉,
世界没有速进,
都是需要时间和经验来达到成果,
希望你能 有所感触,
凡事慢慢来,
直到你成功。
スタイルに対する私の好みを理解して頂ければ、
私がどのくらいの変転と試練を経験したかがわかります。
今日を感じ、世界は早送りではなく、
結果を得るには時間と経験が必要ですが、
あなたが何かを感じることを願って、
物事をゆっくりと、
成功するまで。
Si vous comprenez mon goût de style, alors vous saurez combien de vicissitudes et d'épreuves j'ai vécu.
Je sens aujourd'hui que le monde n'avance pas vite.
Il faut du temps et de l'expérience pour obtenir des résultats.
J'espère que vous ressenterez quelque chose.
Prenez le temps.
Jusqu'à ce que vous réussissiez.
French translation: Kaori Yoshida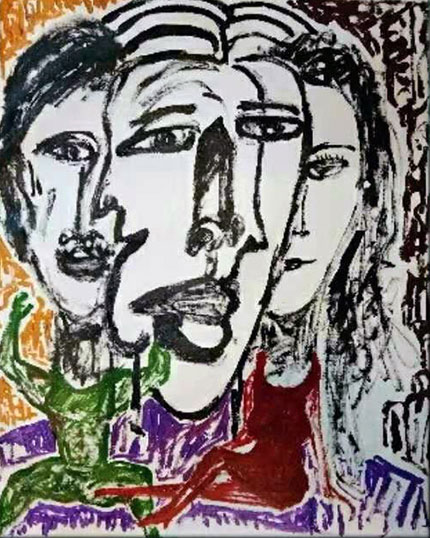 TITLE: Goal forward 目标前进 目標に向かって PROGRESSION vers l'OBJECTIF
SIZE: 53cm x 66cm
PAINTER WORK: 2017
PHILOSOPHY;
Each mind has an ideal goal,
Just as women want a perfect body,
Men want to have a strong body,
But many are far from reality.
So if you haven't reached your goal, you need to move on to it.
每个心中都有理想目标,
就像女人都希望拥有完美身材,
男人都希望拥有强壮的身体,
可是很多人都还离现实很遥远。
所以, 如你还没达成目木标, 那你就必须向目标前进。
それぞれの心には理想的な目標があり、
女性が完璧な体を望むように、
男性は強い体を持ちたい、
しかし、多くの人々は現実からほど遠い。
したがって、目標に到達していない場合は、目標に進む必要があります。
Chacun a un objectif idéal.
C'est comme si les femmes veulent avoir une forme du corps parfaite ainsi que les hommes veulent avoir un corps solide.
Mais en réalité, beaucoup de gens sont encore loin d'être en état idéal.
Alors, si vous n'avez pas encore atteint votre objectif, vous devez continuer à aller de l'avant.
French translation: Kaori Yoshida